**SHOW SUPPORT**
We appreciate any and all donations. Also, sponsorships are available. If you have a favorite Division like Custom Glaze China, or a Favorite Section like Stone Foals, we would welcome your sponsorship donation and your name will be added on the show site next to what you sponsor, and will be announced and on a placard at the show.

Entire Division (OF Breyer or AR/CM Performance) - $25
Specific Section (Artist Resin Drafters or Western Division in Performance) - $10
A Single Class (You just Love Stone Arabians or Breyer Mini Ponies) - $2
Watch for our ads on MH$P!

Auction Pieces/Raffle Items
Stunning Sabiha In Dramatic Dappled Grey! Now taking bids on MH$P! Click to bid now!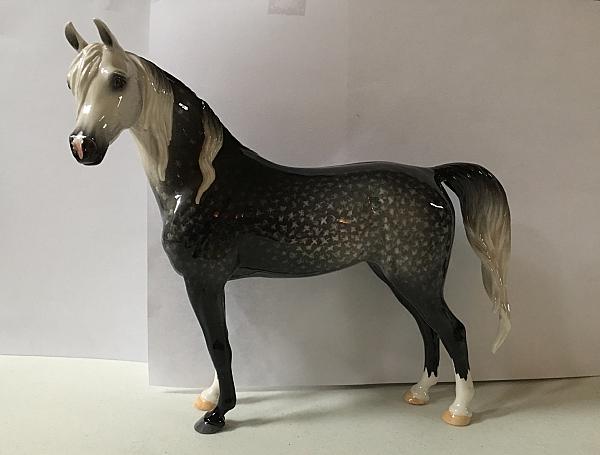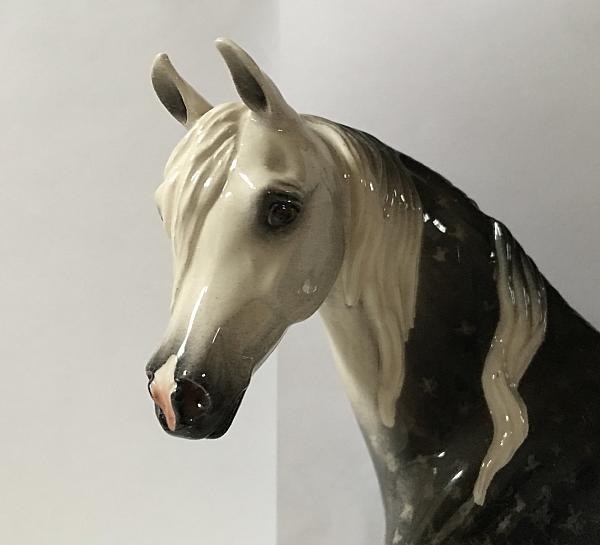 **SEEKING DONATIONS OF AUCTION AND RAFFLE ITEMS**
As with any show, funds from entry fees and generous donations help us tremendously. We are looking for raffle and auction items, any and all things will be greatly appreciated.

We will have the gambit of divisions from Plastic and Performance to Artist Resin and China, so all mediums of horse and tack will be well-received :0)

We will gladly post your donation here to show our appreciation and help advertise for you.

Please contact me, Shannon Southard, if you have anything you would like to donate.

Raffle Information - Tickets are $1 each, 6 for $5, 12 for $10, etc. You do not have to be present to win, arrangements will be made if you are not around just please put an email or phone number for contact! Proxy Raffle Sales welcome! Don't wait, purchase your tickets now! Shipping of Proxy Won Raffles or Auction Pieces will be paid for by the Show Holders to addresses within the USA. I will pack and ship them well, and if you have a work address for shipping, can ship UPS.

Payment options:
Cash (at show), Checks or Money Orders: Shannon Southard, 1305 Nightingale Dr., Cedar Park, TX 78613.

On-line purchasing available as well until 12PST on Friday, January 11, just email and ask!